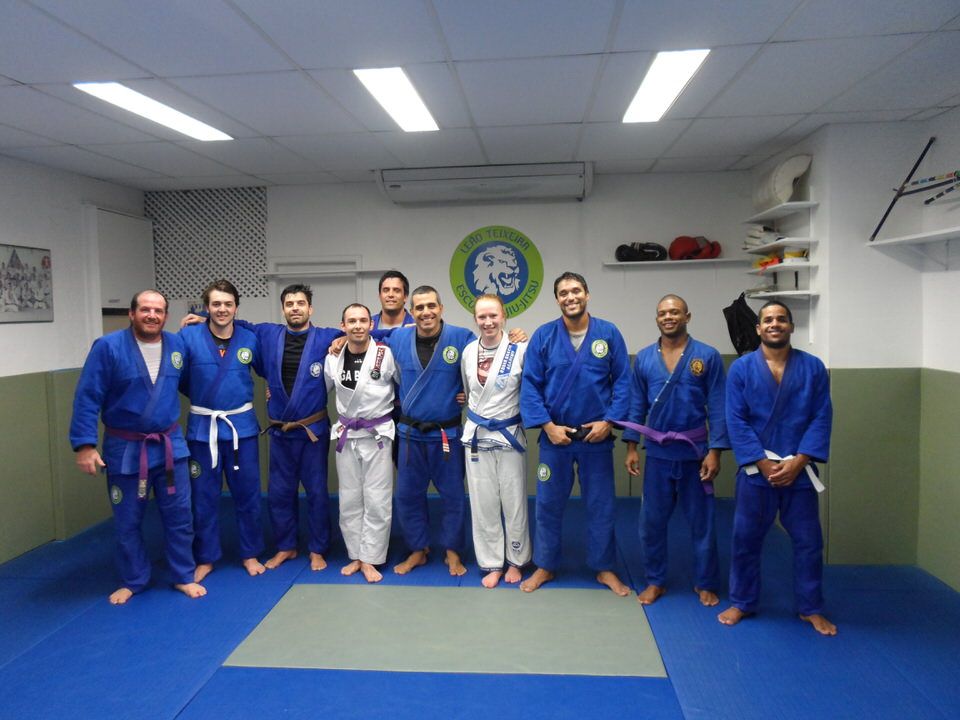 This month we've travelled to Brazil, the home of Jiu Jitsu to train and learn from the past and present masters of BJJ and live the BJJ Lifestyle. People often post or blog about the dream of the jiu jitsu lifestyle, training in the morning, snacking on Acai – the fruit of the Amazon rain forest and strolling to the beach for some relaxing and a fresh agua de coco and now it was our turn.
With such a wealth of Jiu Jitsu knowledge in Brazil we were able to visit many different academies and learn from some of the greatest past and present instructors currently residing in Brazil.
We first of all travelled to Copacabana to train with Ricardo Vieria's CheckMat team to learn the dynamic open guard and passing game utilised by one of the top competition teams at this moment in time.
We visited the famous De La Riva Academy to learn from Professor Ricardo De La Riva himself, the man synonymous with the De La Riva Guard. His academy had the most students we'd seen at a BJJ school which included a wealth of black belts on the mat, up to 20 at a time!
In Barra we were able to visit some old friends at the Connection Rio house and learn from American Black Belt and now Connection Rio owner Dennis Asche. Dennis shared his movement drills for BJJ and guard passing sequences which were very effective.
In Gavea, a suburb amongst the metropolis of Rio we were fortunate to train Professor Leao Teixeira and his team. Leao is a 6th degree black belt and one of the famous 5 black belt students of Rolls Gracie before his passing 30 years ago.
Our final week was spent in Ipanema at the Ipanema Fight academy training with Professor Felipe Costa. Felipe is a 3rd degree black belt of the Brasa team and spends a lot of time travelling the world teaching seminars, we were fortunate enough to catch him in in Brazil. Felipe shared his knowledge of the butterfly guard and back attacks that we were able to add to our games straight away.
---
---