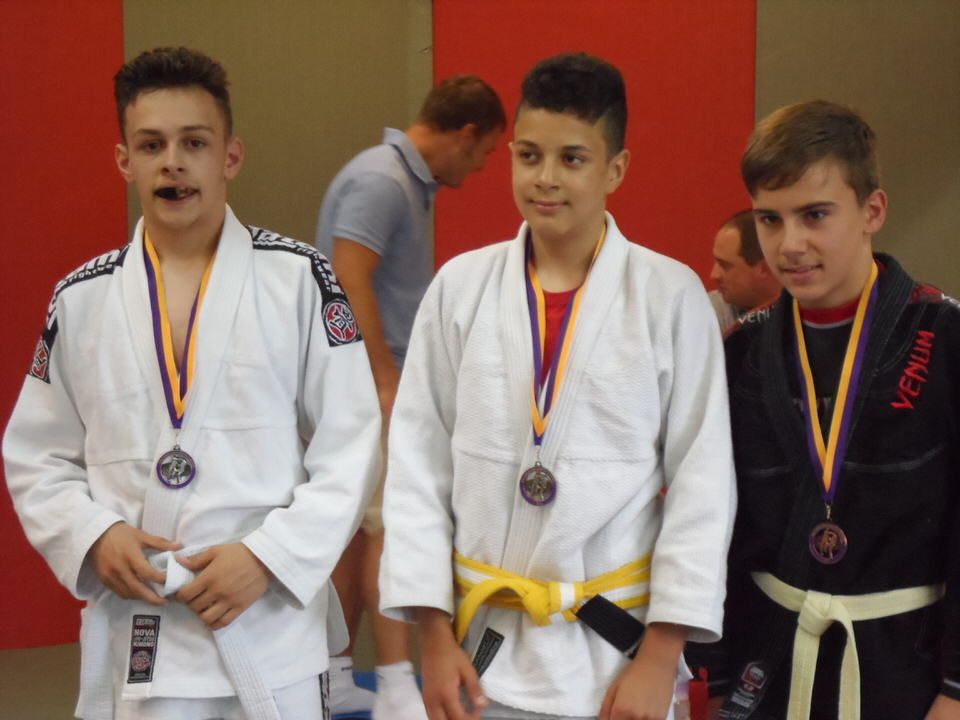 Total Grappling have been competing at the Kleos Nogi Open and we also had our first junior members representing us at the Kids Southern BJJ Submission League.
Kleos Open Nogi
Well done to those who represented the team at the Kleos Open Nogi, although there were no medals to be brought back in this outing there were still a few submission victories to bring home, everybody fought hard and did the team proud. Keep up the hard training.
Kids Southern BJJ Submission league
Congratulations to Sam who won silver in the Kids Southern BJJ Submission League with a submission victory. This year has seen a small group juniors join the team who are all training hard and we are looking forward to see how the rest of 2015 unfolds for the junior competitors in the team.
---
---