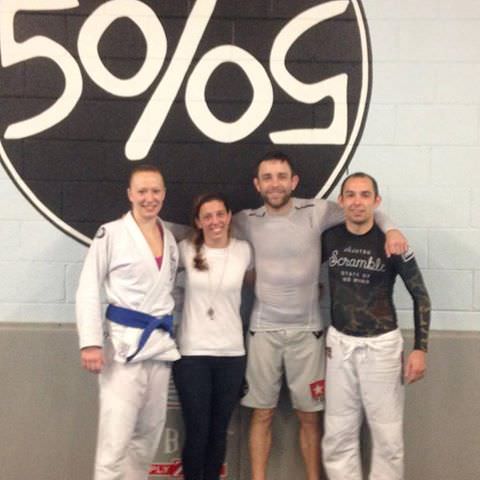 This month we made our way over to the USA's East Coast for a couple of weeks for a holiday and a BJJ gym tour which saw us train with best instructors New York City, Richmond Virginia and the Washington DC area had to offer.
Our trip in New York City which is a city that is now overflowing with a wealth of top quality Brazilian jiu jitsu instructors however there are 2 academies that are synonymous with NYC which are the Marcelo Garcia Academy and the Renzo Gracie Academy. We had the please of being able to train at both academies and learn from top instructors. The Marcelo Garcia Academy had 3 phenomenal main instructors in Paul Schreiner, Bernardo Faria and the man himself Marcelo Garcia who each showed us their own flavor of world class jiu jitsu over the week.
Our training at the Renzo Gracie Academy was with one of the most in demand instructors at the moment John Danaher who is known for his philosophy concepts of jiu jitsu and his students Gary Tonon, Eddie Cummings and Gordon Ryan who are very successful at the moment in the nogi submission only scene. John showed us some great counters, sweeps and attacks from defensive positions.
Following on from New York, we had a road trip down to Richmond Virginia to visit our friends Seph and Nora at Upstream BJJ. We had Seph visit us to teach seminars in 2014 and 2015 to raise funds for his aspiration of opening his own academy in his home town of Richmond and it was great to visit and to see his dream become a reality with his academy Upstream BJJ. We had a lot of fun training with the guys down in Richmond and we can't wait to go back, anyone planning a road trip around the east coast should add Richmond to their list!
Our last stop was Washington D.C where we trained at the 50/50 BJJ academy located just outside of the city in Falls Church, Virginia with Ryan and Jen Hall who are both accomplished grapplers in their own right with Ryan currently more well known for winning the UFC reality show "The Ultimate Fighter". Ryan and Jen were very welcoming and they have an amazing acaemy with a great group f instructors and absolute killers for students!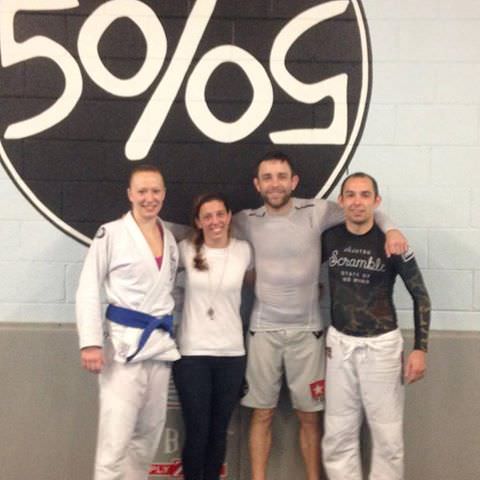 ---
---