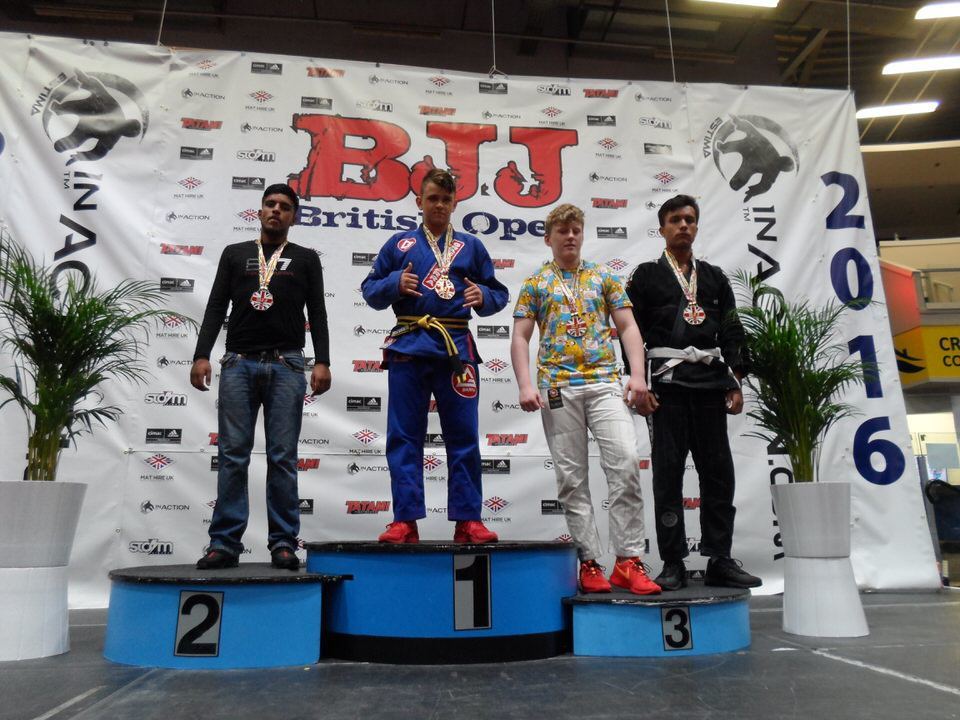 BJJ British Open 2016 Juniors & Juveniles
This year we had our first junior competitor at the British Open in Kamil who not only had to step up and compete in the age division above him but he also had the fortitude to take on a much larger and stronger opponent en route to taking the bronze medal place on the podium in the 16-17 year old white belt heavyweight division. Congratulations Kamil!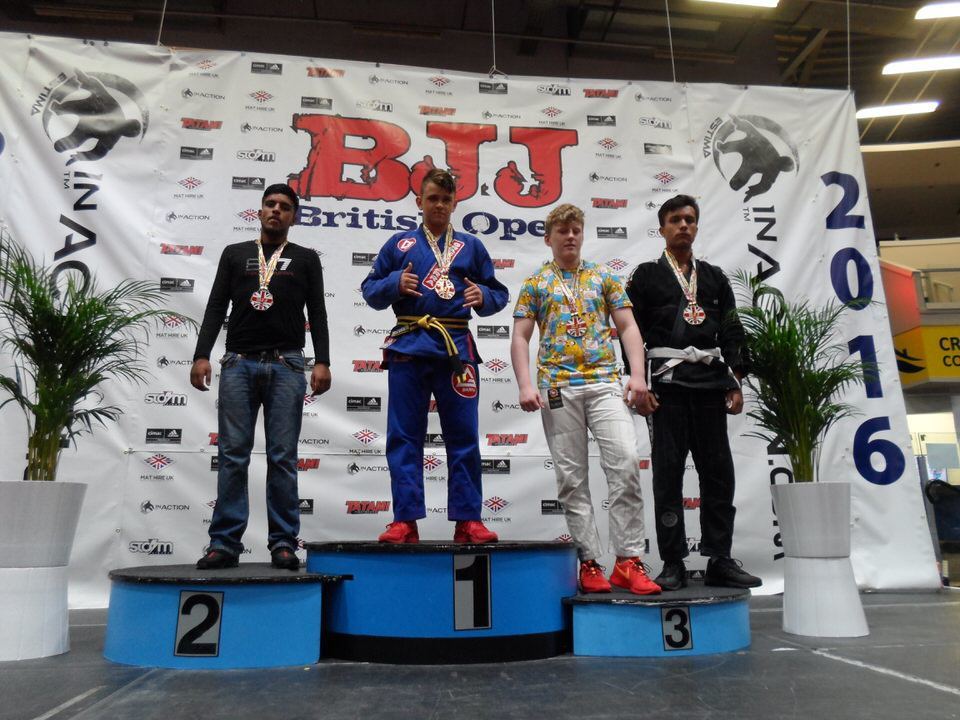 BJJ British Open 2016
Like with the Juniors we had a single representative at this year's British Open in Hayley and she did not disappoint as she took gold in the Blue Belt Middleweight division, her first British title by winning 3 matches with 1 submission. Congratulations Hayley and we look forward to seeing what's next for her in 2016.
---
---