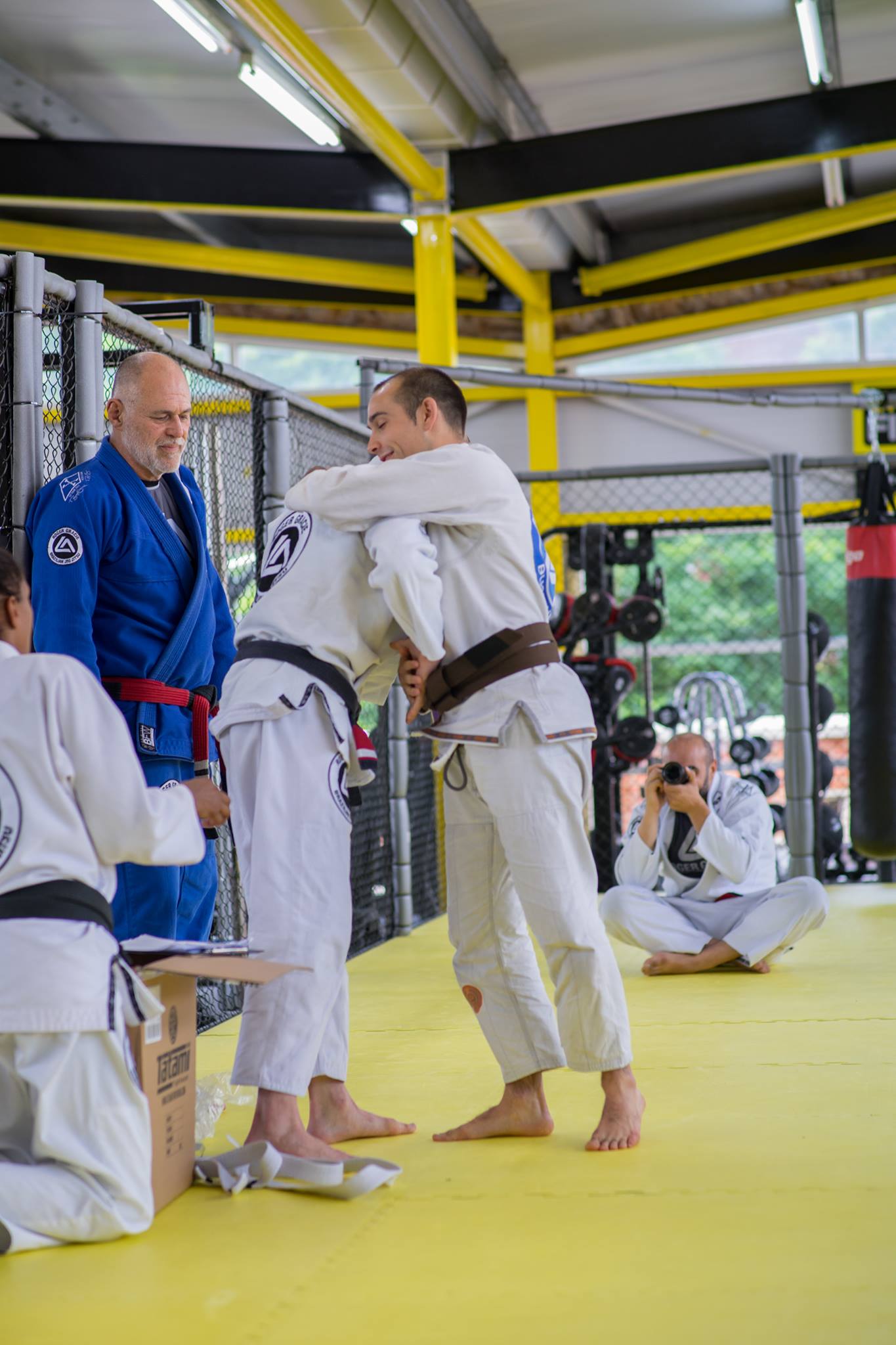 Last weekend saw the annual summer grading at RGA Bucks HQ where students were treated to a masterclass in attacks from side control with Roger Gracie and Mauricio Gomes.
Promotions followed on from the seminar where some of the Total Grappling members were rewarded for their dedication and progress in Jiu Jitsu.
Congratulations to Chloe, Nick and Yousif who were promoted to Blue Belt and congratulations to Coach Stuart who was promoted to brown belt.
---
---