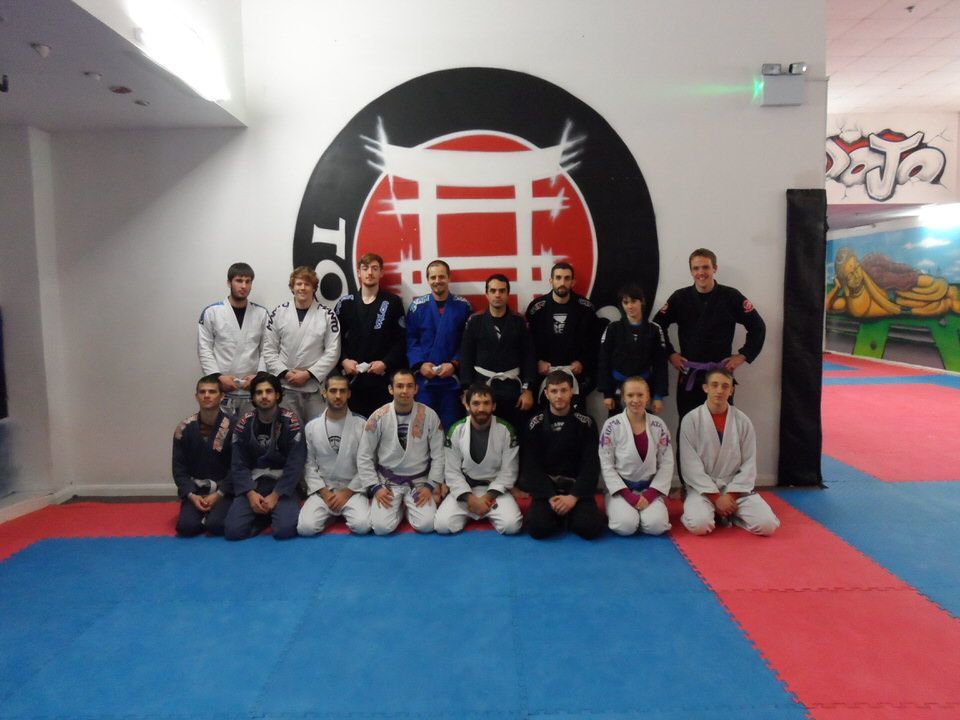 This weekend American Black Belt and team Fifty/fifty instructor Seph Smith return from across the pond to teach another leg lock seminar @ Total Grappling.
Seph started out showing some setups, sweeps and finishing details for the straight ankle lock from the bottom following on with some sneaky sweeps and attacks from the X-Guard and finally sharing some concepts on keeping your opponent from passing the guard and keeping them under pressure from the bottom.
All the proceeds of the seminar were donated towards Seph's up and coming BJJ academy Upstream BJJ which should be opening in Richmond Virginia this summer.
We'd like to thank Seph for visiting us again and putting on another great seminar and we wish him all the best with his new academy.
UPDATE October 2015: Seph's academy is now in full operation in Richmond VA, information about his academy can be found here: www.upstreambjj.com
---
---