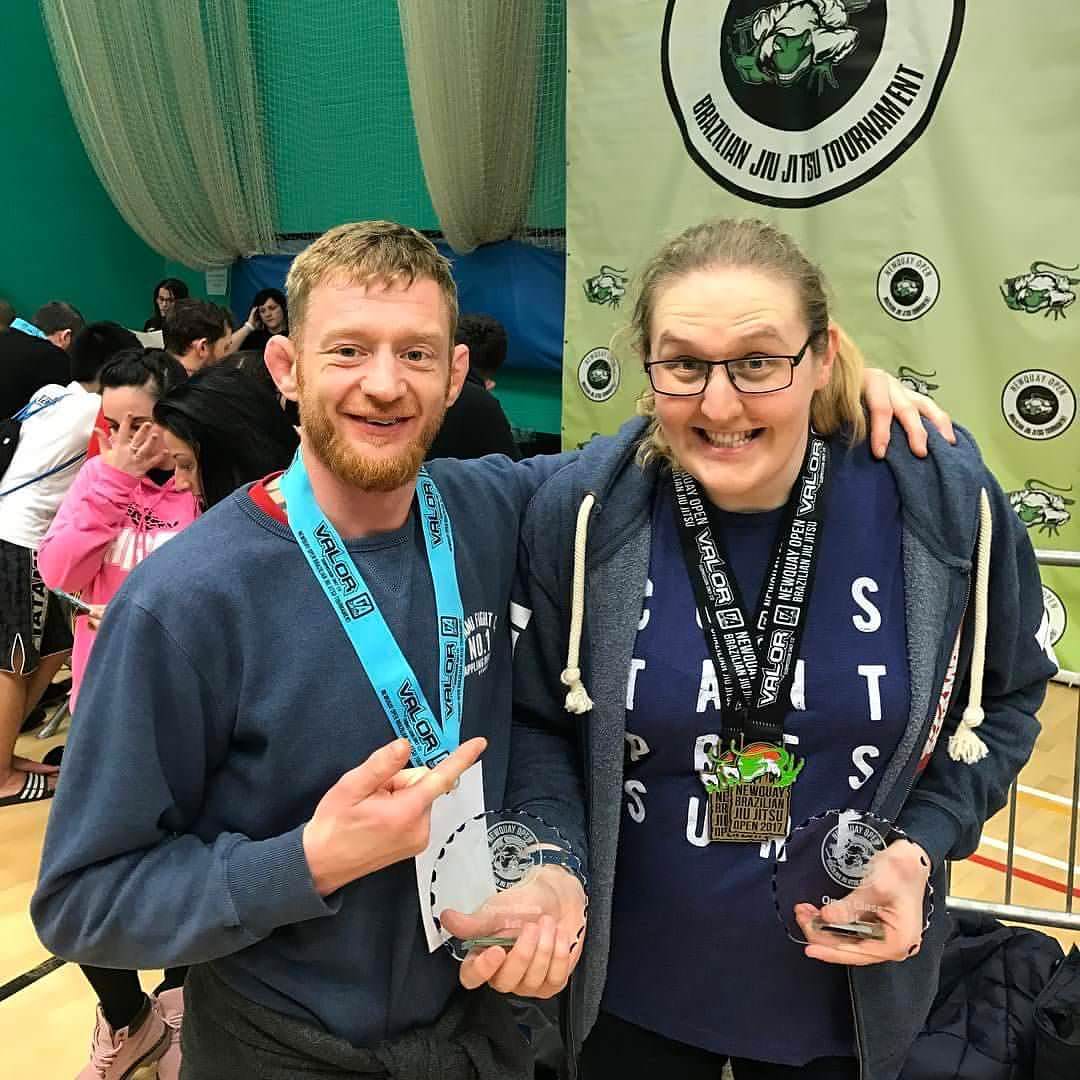 BST Interclub
Our friends over at the BST Academy in Northampton kindly hosted an interclub competition aimed at inexperienced competitors where they could get some valuable fight experience in both gi and nogi jiu jitsu. The Total Grappling team took 8 competitors down who had 23 matches between them across the divisions with some great performances and submissions along the way. Well done to everyone who went down for it and we look forward to taking part in the next one.
Newquay Winter Open 2017
Huge congratulations to Chloe who made a solo effort all the way down to Newquay to compete in the Newquay Winter Open 2017. Not being affected by the long distance travel, Chloe put on aa superb display of jiu jitsu winning 4 gold medals by winning both her weight class (White Belt Female Heavy) and the Open Class (White Belt Female) in both the gi and nogi divisions spanning 11 matches – all of which were won by submission.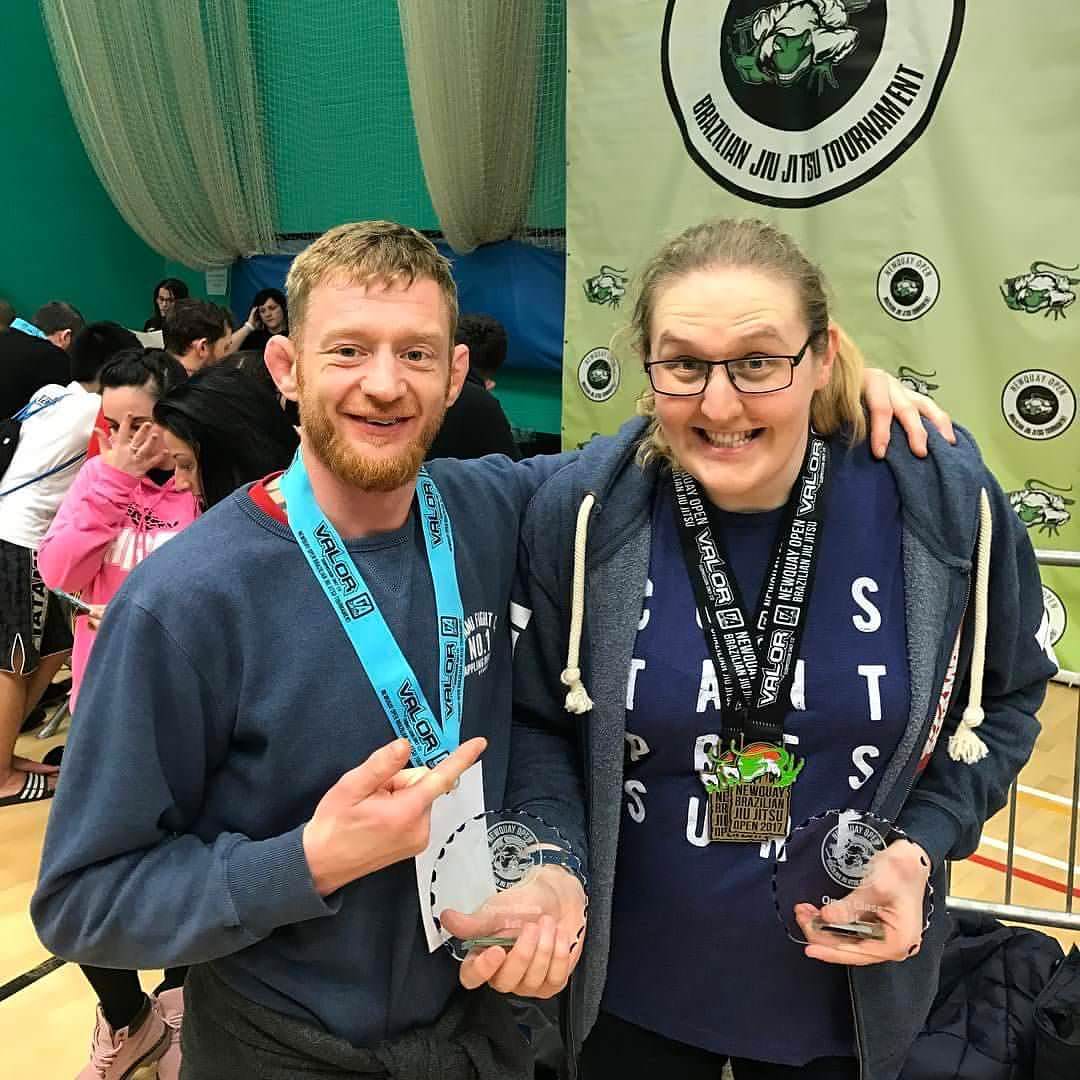 Hereford Open
Still keeping active this month, Chloe also made her way down to Hereford to compete in the Hereford Open where she took another 1st place gold medal in the Female White Belt Heavyweight division with 2 more submission victories. Congratulations Chloe.
---
---